Símbolo
Nombre del símbolo
Operación
❤
Classic Heart Emoji
♡
White Heart Emoji
❥
Rotated Heart Emoji
ღ
Heart Sketch Emoji
💕
Hearts Together Emoji
💞
Circle of Hearts Emoji
💝
Heart Gift Emoji
💘
Cupid's Heart Emoji
💖
Sparkling Heart Emoji
💓
Beating Heart Emoji
💗
Growing Heart Emoji
❦
Floral Heart Emoji
❧
Rotated Heart Emoji
💟
Heart Patch Emoji
💌
Love Letter Emoji
❣
Heart Exclamation Point Emoji
💔
Heartbreak Emoji
💙
Blue Heart Emoji
💚
Green Heart Emoji
💛
Yellow Heart Emoji
💜
Purple Heart Emoji
😍
Love is in the eyes Emoji
😘
Kiss Face Emoji
😗
Another Kiss Face Emoji
😙
Smiling and Kissing Emoji
😚
Kiss you with my eyes closed Emoji
😻
Love Cat Emoji
😽
Kissing Cat Emoji
💏
Kissing Couple Emoji
💑
Loving Couple Emoji
👫
Holding Hands (Man & Women) Emoji
👬
Holding Hands (Man & Man) Emoji
👭
Holding Hands (Women & Women) Emoji
👄
Kissing Lips Emoji
💋
Kiss Stain Emoji
💐
Bouquet of Flowers Emoji
🌹
Rose Emoji
🌷
Tulip Emoji
🌸
Cherry Blossom Emoji
🌺
Hibiscus Emoji
🌼
Blooming Flower Emoji
🎁
Present Emoji
🏩
Love Hotel Emoji
👰
Bride Emoji
💍
Ring Emoji
💎
Gem Emoji
💒
Wedding Emoji
Heart Symbols - Express your feelings
Do you want to see all kinds of heart symbols? Then its time you stick to this post and explore all the collections of different heart making symbols with access along with comprehensive review.
Heart Symbols Overview
For many of you who don't know that relationships are mostly run on mutual understanding and trust. It is an essential part of our daily life routines that we should need to take it seriously. According to research, it seems that men and women are the ones to makes their relationship very vulnerable and always ensures that when they get into a new one, they ask serious questions to because it is necessary what to expect from him. There is no denying that two people can't work together unless if they agree. It is a fact that many modern day relationships don't run longer and both boys and girls can't come to an agreement and left it and moved on to the new journey of life.
Many girls are always on the hunt to find those things they have familiar with their partner. It can lead to many likes and dislikes by asking questions. One of the most vital stuff people usually see in their relationship is how they connect with each other on an intellectual level. This is where heart symbol plays a vital point.
If relationships are too serious, they can't work, because you need to make a right balance in the couple to enjoy the emotions they share with each other. If you are in a situation where your boyfriend is experiencing the relationship, then it is time to add some seriousness and have Deep, exciting conversations to determine the faith of your long-running relationship.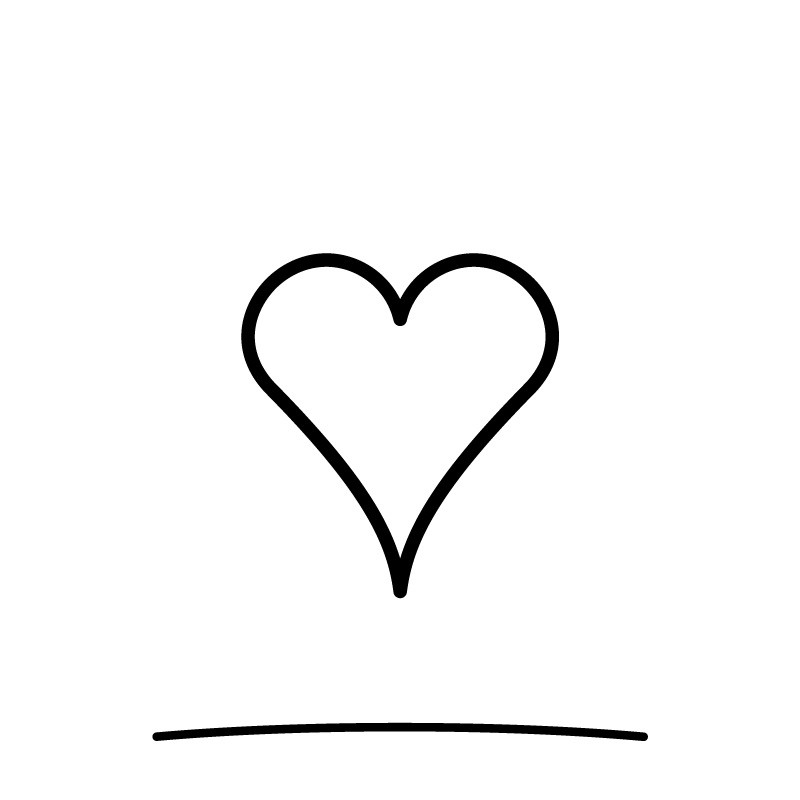 For this particular reason we have below listed some real facts about heart symbols to help you understand what exactly it is, how you can use it in different situations, is it really a perfect sign to express your feelings, on which platforms you can use it, and why you should learn these methods in the first place all will be uncovered here.
How to Make Heart Symbols?
For many of you who don't know that heart symbol is one of the most famous characters in the WWW (world wide web) and almost used on every day basis by millions times. It is also considered simple sign to express your friendship, love and solidarity. Using this symbol of love you can certainly express different multitudes of emotion with just one simple character. For example, many people are shy and can't show their side of love by telling them from face to face here is why you need to learn heart symbol in word because the power of it quite impressive if you give it a try.
How you can make a heart symbols using keyboard?
Where there was a time when mostly there was no internet or social media platforms to show your feelings towards someone no matter how deep your relation is and no matter how long you are living, everyone got their different relationships, from mom, dad, son, daughter, wife, girl friends and many more. Most of you probably don't know how to make a perfect heart symbol whenever you are chatting with different variations.
But now your entire struggle ends here because as the modern world is progressing and opening new doors of possibilities where everything is accessible, so why not making heart symbol keyboard allows you to express everything what you need to say. Let's check out some of the incredible heart symbols you can make using fastest and easiest way of copying these icons.
Some keyboards buttons to make heart symbols :
U + 1F49a 💚
U + 1F49b 💛
U + 1F49c 💜
U + 1F49d 💝
U + 1F49e 💞
U + 1F49f 💟
U + 1F493 💓
U + 1F494 💔
U + 1F495 💕
U + 1F496 💖
U + 1F497 💗
U + 1F498 💘
U + 1F499 💙
Using Alt Code Buttons with Numbers
[Alt] + [04326] ღ
[Alt] + [3] ❤
[Alt] + [02451] ও
[Alt] + [9825] ♡
[Alt] + [10084]
[Alt] + [10085] ❥
[Alt] + [10083] ❣
[Alt] + [010 086] ❦
[Alt] + [010 087] ❧
What Does the Common Heart means?
You may have learn about the heart text art but some of you still lack the information about what does it actually means when you are sending this sign to someone else. As this sign is popped up everywhere and it is important to understand the symbolic meaning of it according to the society, culture, and beauty because each time it holds a unique meaning in the eyes of the beholder. Whenever the signs come up they have a sense of meaning as you apply them to various life situations there is a hidden message and it is always a profound and personal one. Here is some heart shape origin with a symbolic meaning:
Unity
Love
Sensuality
Cohesion
Sacred
Affection
Attraction
Reflection
Femininity
On which social media platforms you can use heart symbols with principles?
There are many social media platforms are available that mostly billions of people are using and each one of them offers their own creativity and style of chatting to others were using black heart symbol has become a common thing. But as they are progressing there are new ways you can now use this symbol to your own personal settings. Let' checkout some of them down below for your convenience.
Heart Symbol in Facebook
Face book has a very easy to insert heart in chat and in history, there are two ways you can represent the heart sign, it can be in shape of small red heart or in pink heart. All you need is to simply go into the box and use two special characters using and 3 together (<)3 and it will automatically converts the combination and with a pink heart. There is another way you can use It where you have to go to the chat box and open characters which are attached and from there you can choose white heart EMOJI and simply click on it at the bottom using right click.With this you won't have to bypass the auto conversation to use comma, or colon in the letters.
Heart Symbol in Skype
Skype has several functions and options which are similar to face book, it is a true messenger service that uses the key combination such as, L for love and Skype immediately converts it into the heart symbol. Also you can find unique alternatives with different emoticons on the left side of the chat box down below. It will show the classic black heart with unchanged shape. You don't need to put too many efforts just copy paste it and enjoy expressing your love or feelings.
Heart Symbol in Twitter
Using twitter, there is one way to insert the heart symbol. Already mentioned that FB will provide you special characters with sign of < 3 but entering it with twitter will give you a black heart symbol and cannot covert it back. The process may be the same but the outcome is different and excellent with attractive and amazing heart characters.
More Like Heart Symbols